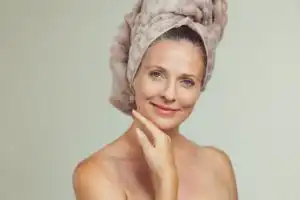 At Remington Laser Dermatology Centre, we are dedicated to providing the best possible care for patients in the area of Calgary, AB. We understand how important it is for patients to look their best every day, and offer a wide selection of services for the skin, hair, nails, and body. Patients considering ways to enhance their facial skin and improve texture and tone will often be excited to learn about our treatment offerings, including the Silkpeel.
What is the Silkpeel treatment?
Microdermabrasion and exfoliation treatments are becoming popular because they work! These treatments are available for patients who want to address a wide range of concerns with the facial skin, including:
Poor skin texture and tone
Hyperpigmentation
Redness and inflammation
Acne and acne scarring
Fine lines and wrinkles
Sun damaged skin
Age spots/liver spots
Poor hydration
Silkpeel treatments use a special pen-like device that utilizes crystals to exfoliate the upper layer of the skin. At the same time, it can infuse treatments deep into the pores for more effective results. Because the Silkpeel removes dead skin cells from the upper surface of the skin, it can help patients see dramatic improvements with their topical skin treatments that they use each and every day.
Why choose Silkpeel?
Patients find that the Silkpeel treatment is not only comfortable, but provides dramatic results. Patients love how soft and supple their skin remains after treatment, and will find that their skin tone is brightened and enhanced. Silkpeel is an affordable way to achieve healthier skin quickly and easily, while ensuring dramatic results. The team at Remington Laser Dermatology Centre can evaluate a patient's skin and determine if they are a proper candidate for this or other skin treatments available at the practice.
Call Remington Laser Dermatology Centre to learn more about the Silkpeel treatment
If you live in the Calgary, AB community and want to speak to Drs. Todd Remington and Kent Remington about treatments such as the Silkpeel microdermabrasion, we encourage you to book an appointment at our facility, located at 150-7220 Fisher Street SE. We are dedicated to providing the best care for patients in and around the community who are interested in enhancing their skin's health and appearance with Silkpeel treatments.